After a successful Fall session at Aspire 2 Dance, we are excited to announce that due to popular demand, we will be bringing Wukkout!® back to Aspire 2 Dance for our first ever winter session! Classes will begin on Tuesday January 9th and will continue through the end of February. Feel free to contact us with any questions; see details below.
Days: Tuesdays January 9th through February 27th
Time: 7-8pm
Location: Aspire 2 Dance (1195 Bedford Ave., Brooklyn, NY 11217)
Cost: $15.00 Single Class | $50.00 Four Classes**
**Please note that beginning in 2018, there will be a small price increase for our regular classes. The drop-in rate will now be $15 and packages of 4 classes will increase to $50. (Any previously purchased class packages will continue to be honored). We appreciate your understanding and look forward to continuing to have you in class this winter.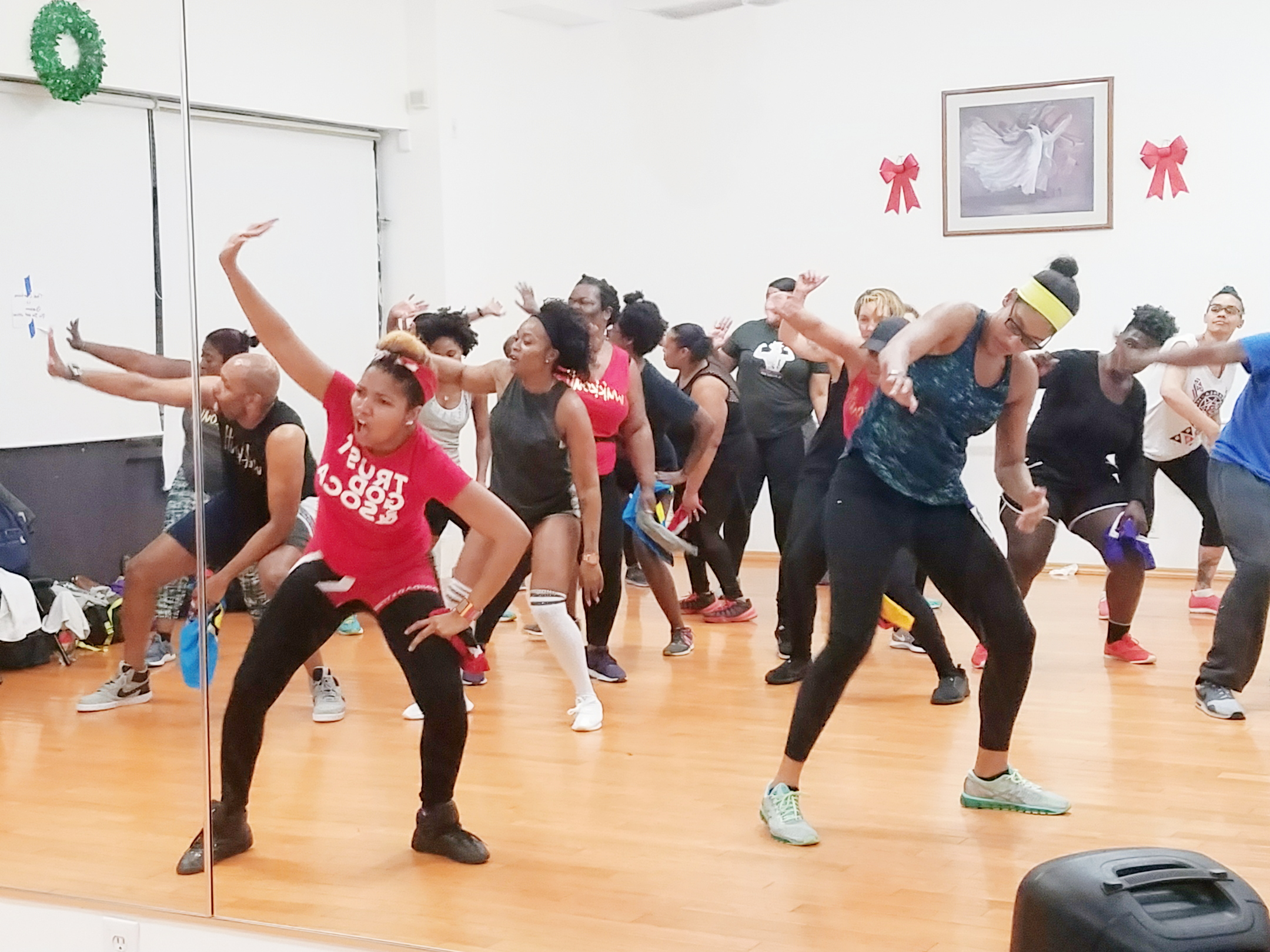 Last month we held a 2 hour Holiday Fitness Fete and Toy Drive at Aspire 2 Dance and you all came ready to wuk! Thank you to everyone who attended and for donating items to our toy drive benefitting Brooklyn Community Services. Shoutout to Wukkout!® Founder Krista, and Wukkout!® instructors Tyrone, Ariana and Kim for bringing the energy (for 2 hours!!) and continuing to share the Wukkout!® experience.

Special shoutout to Errol Olton of Equality Adult Programming for coming from the BX to support and take class. For those of you asking, our Bronx classes will be back this winter so stay tuned for sign up information coming soon! Also, check out the calories burned by a few people in class. Yowzas!!